A Guideline  to Cannabis Packaging and Labeling Laws
Proper cannabis labeling and packaging is a crucial component to staying in compliance with state guidelines this
is why cultivate cannabis USA will have special packaging plant in California. All Cannabis companies must ensure
that their packages are tamper-proof, child-proof, and within accordance of their local laws. Unfortunately,
because the laws are constantly changing Cultivate Cannabis has program in place to keep up to date with all
packaging & labeling Laws businesses are forced to keep up with the Law to make sure there product is in compliant.
Cultivate Cannabis USA is remaining in compliance and to protect the safety and security of the general public.
We put together Several program for cannabis packaging and labeling laws to give cannabis businesses an
understanding of which guidelines they must adhere to and where they can find additional information about their
state's packaging and labeling restrictions. Cultivate Cannabis USA will continue to update this guide as the rules
continue to change,but if you have any questions about your state's laws, please Talk to your Packaging Agent if you
Need a agent assigned to you email us and a california Cultivate Cannabis USA agent will contact you.
CALIFORNIA
California Bill  was passed and includes the following regulations for packaging and labeling:
(a) Prior to delivery or sale at a dispensary, medical cannabis products shall be labeled and in a tamper-evident package. Labels and packages of medical cannabis products shall meet the following requirements:
(1) Medical cannabis packages and labels shall not be made to be attractive to children.
(2) All medical cannabis product labels shall include the following information, prominently displayed and in a clear and legible font:

(A) Manufacture date and source.
(B) The statement "SCHEDULE I CONTROLLED SUBSTANCE."
(C) The statement "KEEP OUT OF REACH OF CHILDREN AND ANIMALS" in bold print.
(D) The statement "FOR MEDICAL USE ONLY."
(E) The statement "THE INTOXICATING EFFECTS OF THIS PRODUCT MAY BE DELAYED BY UP TO TWO HOURS."
(F) The statement "THIS PRODUCT MAY IMPAIR THE ABILITY TO DRIVE OR OPERATE MACHINERY. PLEASE USE EXTREME CAUTION."
(G) For packages containing only dried flower, the net weight of medical cannabis in the package.
(H) A warning if nuts or other known allergens are used.
(I) List of pharmacologic-ally active ingredients, including, but not limited to, tetra hydro cannabinoid (THC), cannabidiol (CBD), and other cannabinoid content, the THC and other cannabinoid amount in milligrams per serving, servings per package, and the THC and other cannabinoid amount in milligrams for the package total.
(J) Clear indication, in bold type, that the product contains medical cannabis.
(K) Identification of the source and date of cultivation and manufacture.
(L) Any other requirement set by the bureau.
(M) Information associated with the unique identifier issued by the Department of Food and Agriculture pursuant to Section 11362.777 of the Health and Safety Code.

(b) Only generic food names may be used to describe edible medical cannabis products.
CULTIVATE CANNABIS USA CAN HELP WITH
DESIGN & PACKAGING
Update your design to the 2017

Supplying packaging Material and Packaging service from our facility in California contract our agent for more information.

Freshen up your brand with new packaging.
Make packaging that is easy to take on-the-go!
Offer child-resistant packaging with new locking bags.
Get rid of unnecessary, extraneous packaging.
Extend the shelf life of your product.
Partner with a trusted large supplier to keep your packaging needs handled in house.
Get your product line on the shelves of major retailers!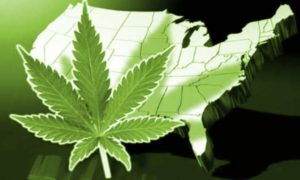 CONVEYOR / BUCKET ELEVATOR / AUTOMATIC FILLING EQUIPMENT

CARTON & BULK BOX PACKING / TRAY PACKING / POUCH PACKING / POLY BAG PACKING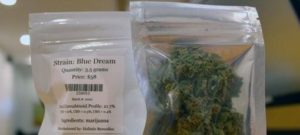 LABEL AND BAR CODE MANAGEMENT FOR PRODUCT TRACKING